Door Handle Set For 2014-18 Silverado Sierra Crew Cab Silver Ice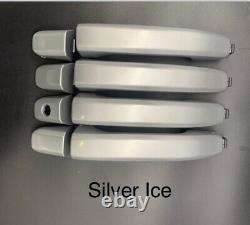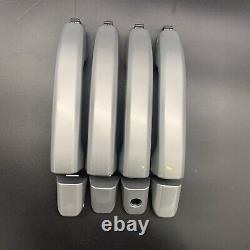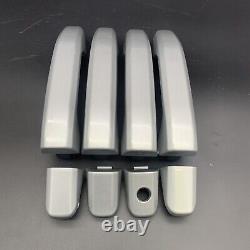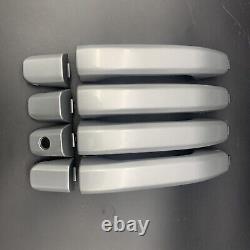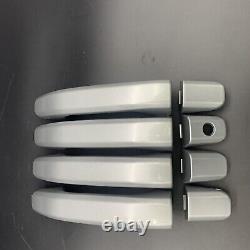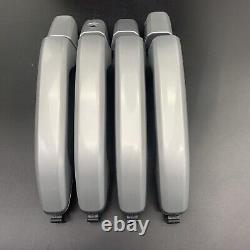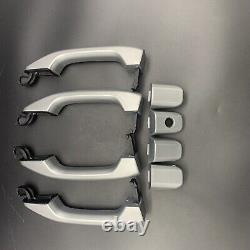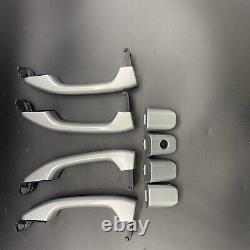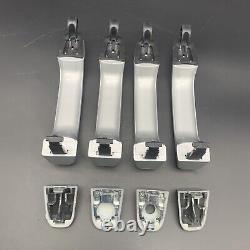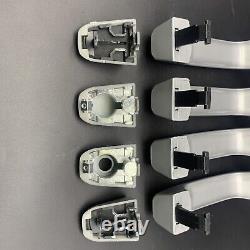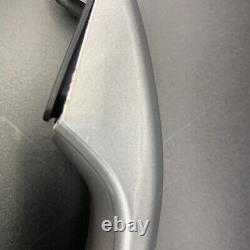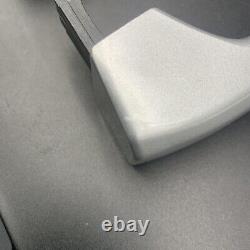 New aftermarket handles painted set for four. Paint is not guaranteed too match! LH RH front and rear door handle set.
Fits 2014-18 Chevy Silverado, GMC Sierra Crew cab. 636R U636R L636R - silver gray : This silver gray automotive paint color is most commonly known as Silver Ice. Other common color promotional names include Quicksilver, Radiant Silver, Switchblade Silver, Blade Silver, Plata Brillante, and Switchblade SIlver.
Located in the heart of America!